By: Author Digital Mom Posted on Published:
Post may contain affiliate links that help support Digital Mom Blog.
For years I had a dreadmill, it sat in the corner of our room and I would walk or jog while watching Downton Abbey. That lasted a few seasons, but then it became a great place to hang clothes on rather than to use for exercising. The dreadmill went away, and a bicycle/elliptical entered the picture. It was different and while it's used more than the dreadmill – it is still boring. I remember years ago at a gym there was a rowing maching that had a video game attached. I loved it. So when Blue Goji contacted me about reviewing their new Goji Play 2, I was interested to see if this device could spice up my elliptical workout.
Goji Play 2 Review
Here's what arrives with the Goji Play 2:
The Goji Play 2 comes with 2 controllers and 2 batons. The controllers feature bands similar to watch bands. They slide on the bars of your exercise machine. No bars on your machine, like a treadmill? That's where the batons come in play. The controllers strap on the batons as well. Just hold the batons to play as you walk or job.
The device connects via Bluetooth and works with your phone or tablet and the Goji apps. Goji has numerous game apps – so you aren't going to get bored playing the same game over and over!
Gaming + Fitness = WINNING
Gaming and fitness? Sounds like a double win, but was interested to see how this exactly worked.
As you play the game, you move – press the remotes – each game plays differently, but all are easy to learn. What I love is the faster you go on the machine, the faster your character goes. It's all very intuitive and immersive.
I've put our older kids on the elliptical to see what their thoughts are. The funny part, they really didn't get that they were working out, their thinking is "I'm going to play this game."
Goji Play Game Apps
Here's a snapshot of a few of the game apps available for the Goji Play 2. You will want to first download Goji Play and setup an account. From the Goji Play app you will be able to register.
Smash the Blocks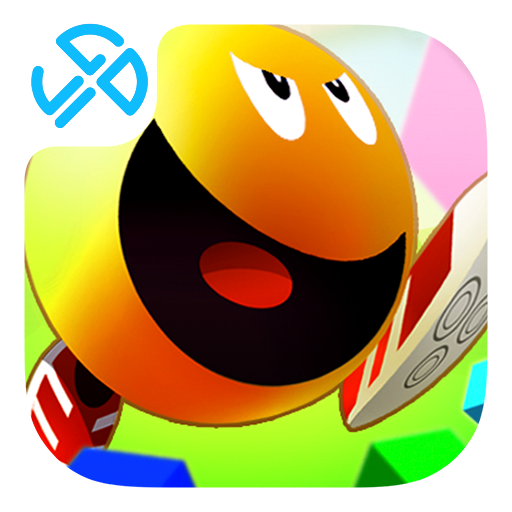 About the Goji Smash the Blocks App: Since the dawn of video game time, a shadow war has been fought between blocks and balls. Guide Rollio, our spherical hero, through 18 levels of whimsical peril, freeing your friends from the clutches of evil Blox. Power-ups such as jet packs, blasters, and wings are there to give you the boost you need to smash the blocks!
Spin or Die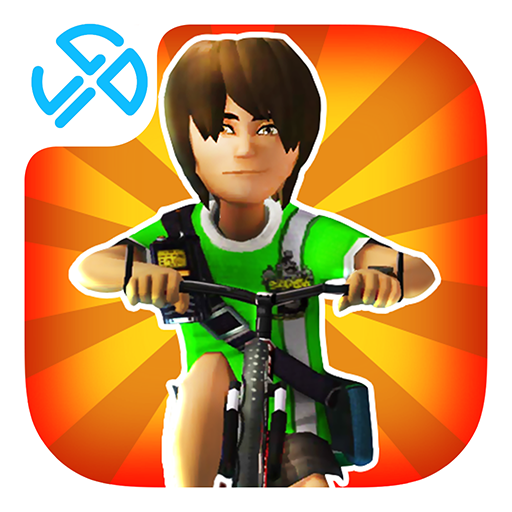 About the Spin or Die app: You've just been invited to compete in the ultimate underground bike race that's taking place throughout the city! Jump on your trusty bike and race through rush hour traffic against competing riders. To get a leg up on the competition, keep an eye out for gems and power-ups along the way that will help you climb to the top of the leaderboards. Remember, these races are frowned upon by the city leaders, so keep your speed up or you'll find yourself busted!
Kreature Krunch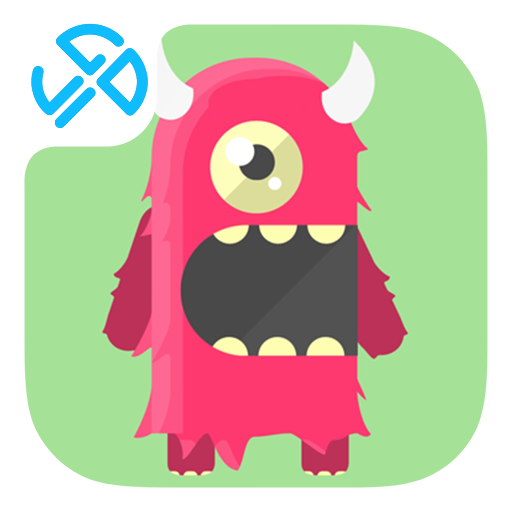 About the Kreature Krunch app: Krunch" numbered kreatures together to reveal new kreatures as you add your way to the top of the leaderboards! Avoid locking yourself up with too many "krunchless" kreatures on the board!
Workout Mode lets you continue playing for as long as your workout with Goji Play. Incredible Auto-Krunch magic will clear the board the more intensity you give! Watch out though, too many krunchless kreatures will penalize you!
Time to krunch some numbers!
Fisticuffs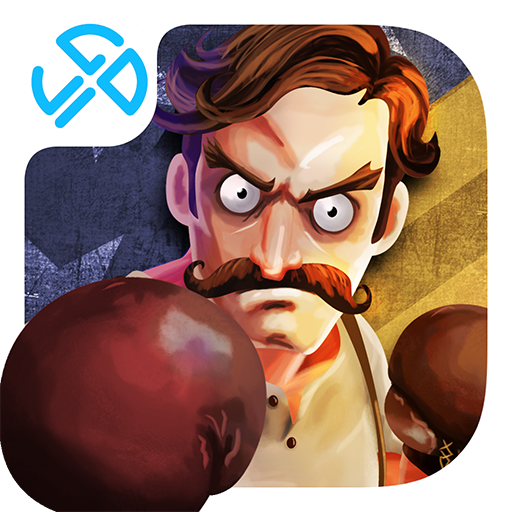 About the Fisticuffs App: Fisticuffs features a wide selection of colorful, over-the-top opponents, who'll each need to be taken down if you expect to end up as the king of the ring. You'll lead your punching pugilist through a series of intense fights on their way to becoming the ultimate champ!
Super Moto X
About the Super Moto X app: In the future, cities will host popular racing tournaments that span their extensive freeway systems. Hop on your cycle and get ready to take down the competition! Being the first to cross the finish line doesn't just mean you have the fastest bike, you'll also need to hit the turbo zones at the right time, jump over obstacles, and avoid the dreaded slow zones.
Once the races are over, try your hand at the Chase Mode which challenges you to see how far you can go before being pulled over by the police. Check the leaderboards regularly to see where you stack up against the competition. Super Moto X is compatible with the Goji Play exercise system (www.bluegoji.com). With Goji Play your cardio exercise ties directly to gameplay, making workouts fly by!
Speed Bump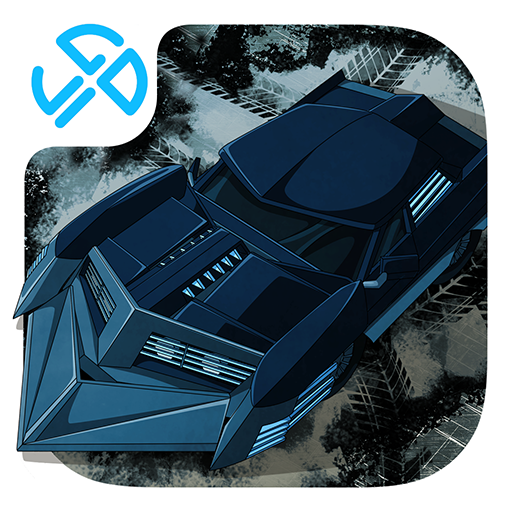 About Speed Bump app: The world has ended, but the post-apocalyptic fun has just begun! Smash other cars and dodge bullets in the wasted highways of the future! In your souped-up car (which might just be the last of the V8's) activate your rocket jets to launch into the air and smash down onto your enemies. How long can you last? With roads and enemies that change each time you play, Speedbump is always a new and dangerous drive.
Speedbump is compatible with Goji Play and features exclusive elements for exercise when the Goji Play hardware has been enabled.
Row Your Boat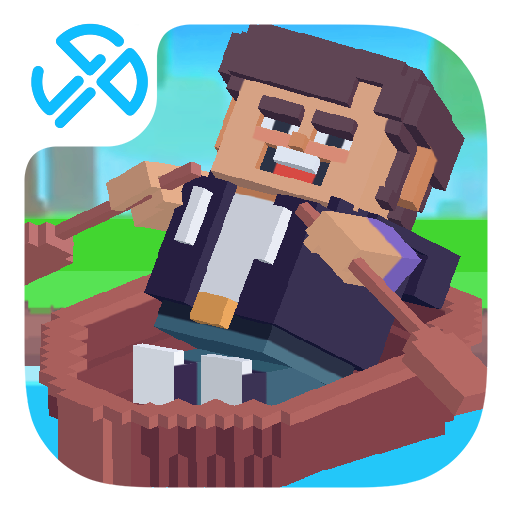 About Row Your Boat App: Go merrily down the stream in the fun and casual game Row Your Boat. Cruise down the river in your boat avoiding various obstacles and collecting ducks which increase your score. Optimized for use with Goji Play, you can see the distance you've traveled and your time spent on your journey.
Unlock new outfits, characters and vignettes that provide light-hearted moments as you make your way down the river.
Goji Play Coupon Code
Save $10 on your Goji Play with coupon code: MOLLYT10
Go to the GOJI Play website and save!
This device makes an awesome gift for your gamer or fitness enthusiast!
Learn more about Goji Play
This blog post was sponsored by Blue Goji but the opinions are completely my own based on my experience.
Mom to 4 kids, Molly Thornberg aka Digital Mom is the blogger-in-chief here at digitalmomblog.com. She likes to keep it real, overshares on her personal Insta-stories, tries her best to show grace and always appreciates a funny meme. Molly appreciates the unique things in life, and is a Ennegagram 7w8.