If you are looking for the HELLO IS IT ME YOU ARE LOOKING FOR printable, you have come to right place!
You guys. Hello Is It Me You Are Looking For is an iconic song by Lionel Richie.
Hello Is It Me You Are Looking For – Free Printable
Okay, the Lionel Richie song title is HELLO, but you get what I am saying. So yes, you most likely know the song, but have you seen the printable Lionel Richie poster for you to print and post for hilarity? Keep reading.
Oh Lionel Richie. Who knew an internet photo could bring your song back and make it stick in my head.
I came across this photo last year somewhere on the interwebs and DIED laughing.
Lionel Richie Wanted Poster Download
Recently I stumbled upon it again and it hit me. I TOTALLY needed to replicate since I couldn't find this ANYWHERE on the interwebs! I mean, really what in the world do you call these things?
After searching all over the Googles – couldn't find it.
"Lionel Richie face poster"
"Hello its me pdf"
"Lionel Richie tear off poster thing"
"Hello is it me you are looking for poster"
"Lionel Richie wanted poster"
NADA – could not find anywhere to download this. SO I pulled out my old photoshop skills and made it myself.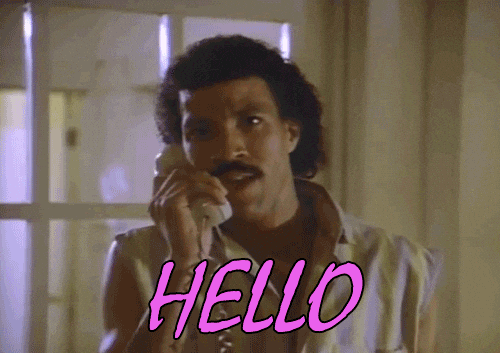 Enough with me and my silly shenanigans – you need to do this. Litter the world – but be kind and let everyone know that you are looking for them.
Yes, a free printable of Lionel Richie's song tear off thing a ma-jig. If you print this and hang this – PLEASE post a photo on our Facebook wall, we would love to see!
Lionel Richie Hello Poster Free PDF / Printable
Here it is. The infamous Lionel Hello Missing Poster.
Now download it my friends. Download – print – hang and wait for laughter! OH and don't forget to post a photo of wherever you post this.
Lionel Richie Missing Poster
Don't forget to post a photo of your Lionel Richie Missing Poster on our Facebook wall or leave a comment and we will link you up!
HELLO Lionel Richie Music Video
And in case you haven't seen the awkwardly weird, hilariously Lionel Richie music video for HELLO song, you must watch this.
"In my dreams, I have kissed your lips a thousand times." I just can't. You have to watch and laugh.
Hang on Your Neighbor's Fridge
Let me tell you what I did. My next door neighbor who I adore and carpool with, well lets just say I had her INNOCENT son sneak this on the fridge. I MAY have forgotten that her husband travels and was out of town and she MAY have thought someone broke in and left this on her fridge. Not kidding.
You are welcome.
Don't miss our funny memes!